Marysville seniors had big plans that included chances to qualify for state, win North Central Kansas League titles and to try to achieve numerous personal goals.
COVID-19 led to a change in plans. Schools were closed in late March for the remainder of the school year. On the heels of that, Kansas State High School Activities Association canceled spring sports.
Marysville senior athletes who responded to a questionnaire passed out by coaches said they were disappointed not to have an opportunity to play but understood why. Not all athletes responded. Several attempts were made to reach them.
Baseball
Jonny Crome
Crome was a four-year centerfielder and pitcher for the Bulldogs. He was a tough defender, fast on the bases and a reliable batter.
"Last season, during school and summer, I played really well on defense and my batting was going up a lot too, so this year I was hoping (my stats) would have kept going up," he said.
He wanted to be a great ball player and earn All-State.
"That would've been pretty cool to me if that would've happened," he said.
On occasion, he plays catch with his brother and they work on hitting. He plans to play for Post 163 during the Legion baseball season and to work to save money for college.
He plans to wrestle for Cloud County Community College.
Owen Nietfeld
Nietfeld has been practicing in an indoor facility. He was a four-year starter for the Bulldogs at either shortstop or pitcher.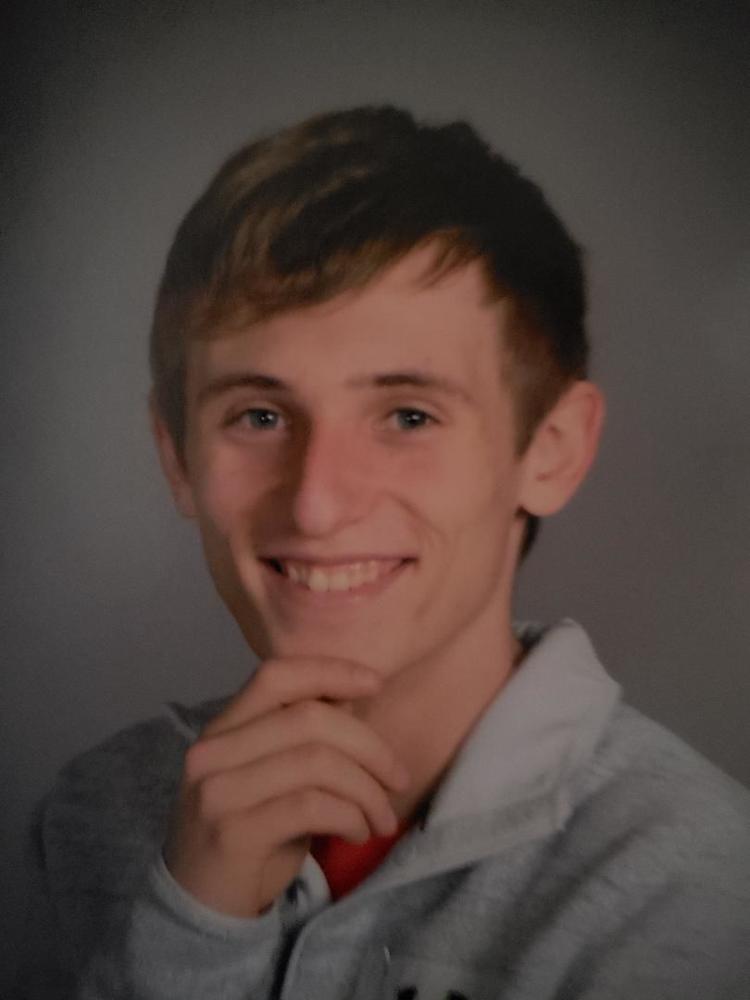 "We had a lot of experienced and talented players last year and we have almost all of them back," he said. "I think we would have had a very good team with enough potential to win a championship."
Baseball is Nietfeld's favorite sport. He hasn't decided if he will play in college or not.
Storm Slupianek
Legion baseball will be Slupianek's next endeavor before he heads to Salina to play football for Kansas Wesleyan University in the fall.
Slupianek plays at third base and pitches. He was disappointed not to have a high school season.
"I would have liked to seen what we would have been able to do with the team we had," he said.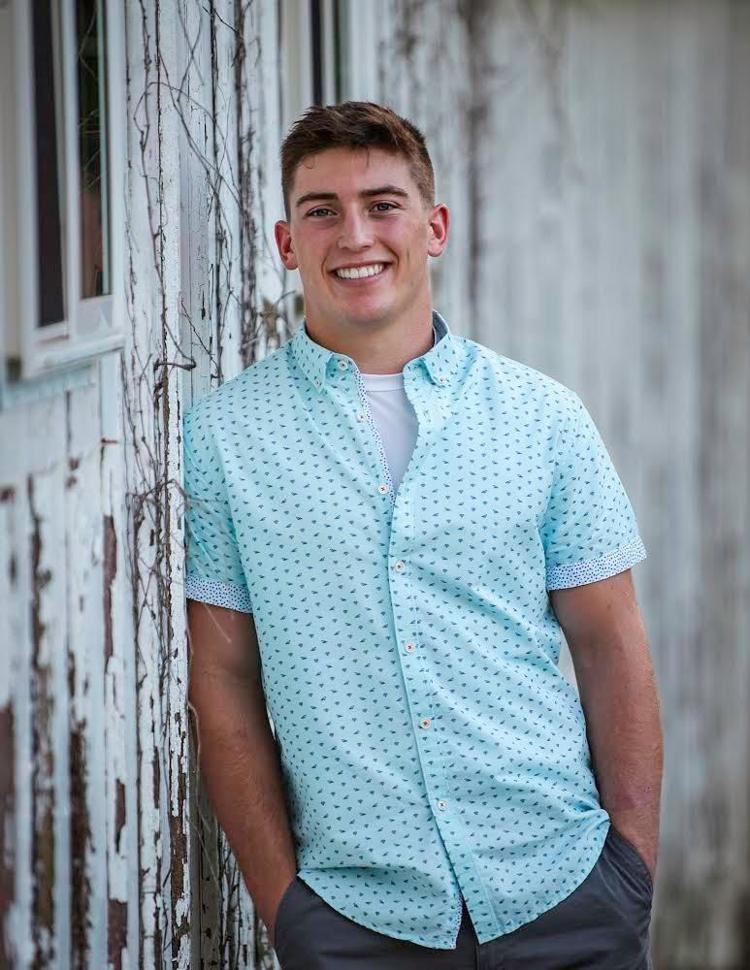 Slupianek was a four-year player for the Bulldogs. He was an all-around athlete. He spent half of his football season injured and missed most of his wrestling season coming back from that injury to place sixth at state.
Golf
Jason Arntt
Arntt, 18, said he was ready to start golfing again and was prepared to play on the varsity in his fourth year.
"I expected to remain in a varsity spot," he said.
Arntt returned with experience. He had been using a golf simulator that helped him with his game.
He does not plan to play in college. He said he plans to work during the summer as much as he can.
Connor Hawkinson
Hawkinson wanted to be a good varsity golfer this spring for Marysville. He said he was sad that he did not get the opportunity to try.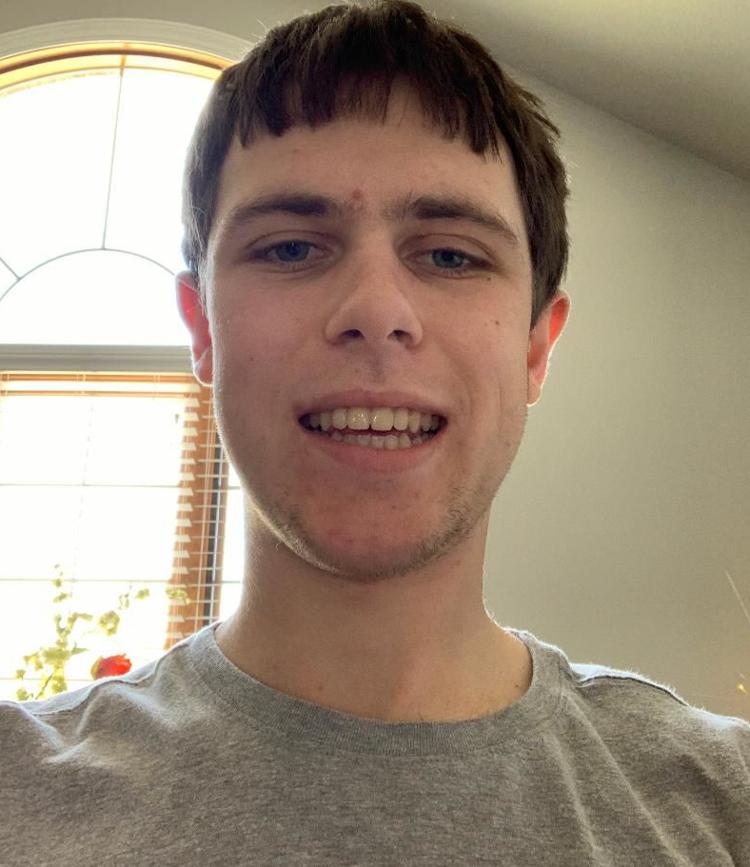 He plans to golf during the summer and hopes to take a vacation.
Grace Lauer
This was Lauer's fourth year on the golf team and she missed discovering what potential the season had for her and her teammates.
"When I first heard about the cancellation of activities it took me a while to process and wrap my head around it," she said. "It took away the big things I was looking forward to, such as regional and the possibility of going to state. Even the little things, such as walking the halls in my uniform on tournament days and daily practices with the team."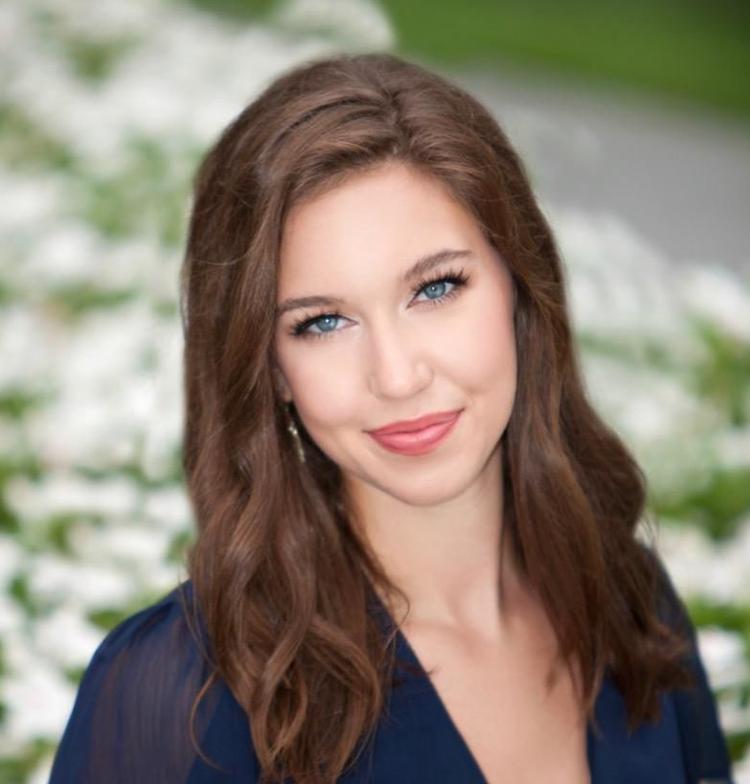 The short game was Lauer's concentration. It has been every season. It has improved with practice and repetition, she said.
"I was looking forward to piecing my game together and being able to compete," she said. "I will miss being able to play for the opportunity to go to state and be able to do that with the team and share with them in that potential victory."
Golf is a lifetime sport and Lauer said she hoped that would be true for her. Eventually she hopes to participate in the local women's league and to play for fun with family and friends.
Lauer will work this summer and take online college courses. She said she plans to stay active in tennis and golf in her free time.
Harlie Slupianek
A three-year golfer for Marysville. Slupianek, 17, had hopes to improve her game. She plays at Marysville Country Club to remain active in the sport.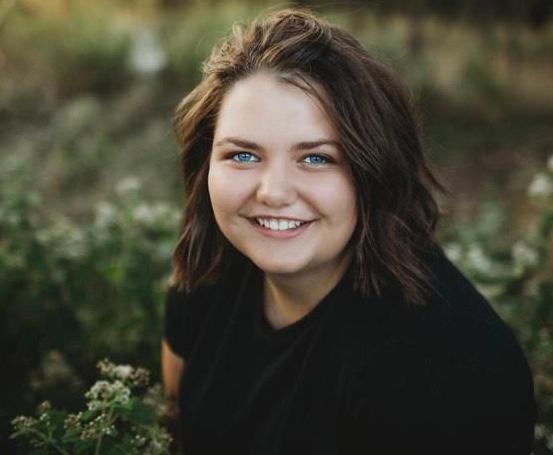 Slupianek was a member of the Bulldogs' junior varsity team. This would have been her last year in sports. She plans to enjoy time with friends and go out when it is possible this summer.
"I understand why we are not getting to play but it is still upsetting that the circumstances are what they are," she said.
Softball
Jill Borgerding
Third base is where Jill Borgerding would have likely played this spring. This would have been her fourth year out for high school softball. She has played the sport for 14 years.
"I had spent the off-season working with a hitting coach to improve and I was looking forward to putting that hard work into a successful season," Borgerding said.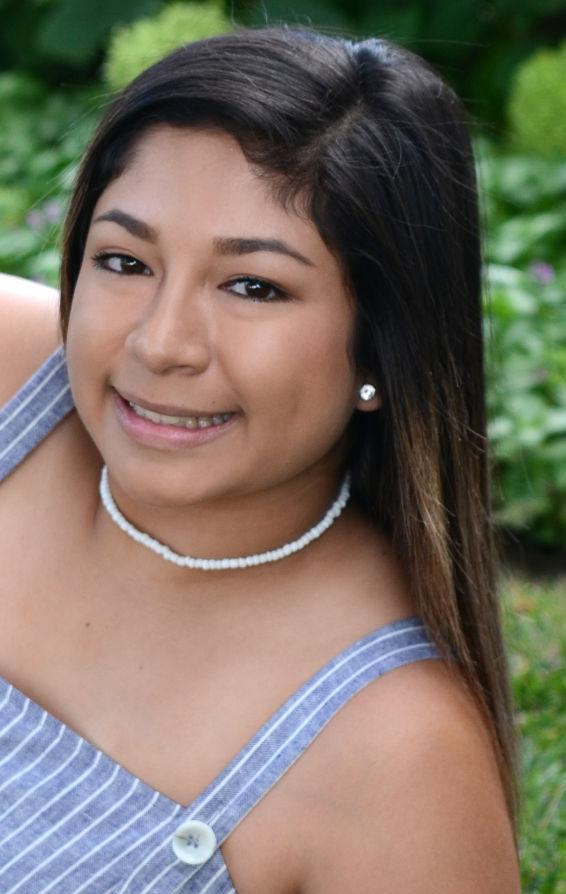 Two years ago, as a sophomore, she slid safely into second base and broke a leg in two places. She missed the rest of the season and the summer season also.
"Not getting to play my senior year leaves a large hole and a great sense of loss," she said. "I am really going to miss the season and my teammates."
Several varsity players were on the same Marysville Rec team last year and they did well in the summer. Borgerding said she was looking forward to playing hard and being successful this spring.
She spends time with her sister playing catch and hopes to play rec ball this summer as well as some coed softball.
Rachel Holthaus
This season would have been Rachel Holthaus' fourth year playing softball. She said she was really looking forward to playing with her friends and team one more season.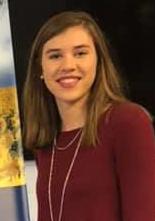 "It was hard to swallow everything when I first got the news and it still is sad not getting to be able to play," she said.
Marysville would have returned experience and had pitchers to fill the vacancy left by graduate and starter Shelby Downard, who signed with Highland Community Center.
Holthaus was an outfielder, usually playing in right field, but spent some time in left field when on the junior varsity.
She has been playing catch to keep active in the sport. Her plans are to work this summer before going to college.
Abbey Luedders
Luedders has played softball four years as an infielder on the junior varsity.
"I wish I got to play because softball is my favorite sport and I love playing the game," she said.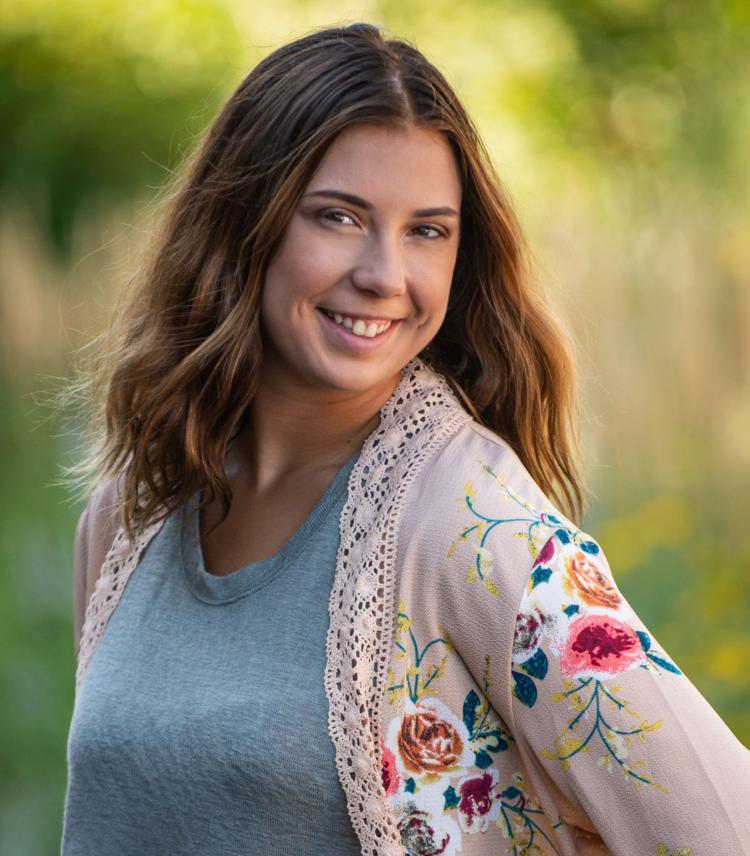 She has been running or walking daily and lifting weights at home. She plays catch with her brother.
Her goals were to help the team win state.
"That has been a goal of mine forever," she said. "I wanted to have a good time because it was my last year and I wanted to win a lot of games."
She plans to work this summer and play coed softball and hang out with friends and family before she leaves for Kansas State University. She said she wants to play club softball at K-State.
Tennis
Dalton Denner
Denner said he misses not getting to play tennis with his teammates and getting to see them.
"Especially Braeton Faulkner as it's our last sport together as seniors," Denner said.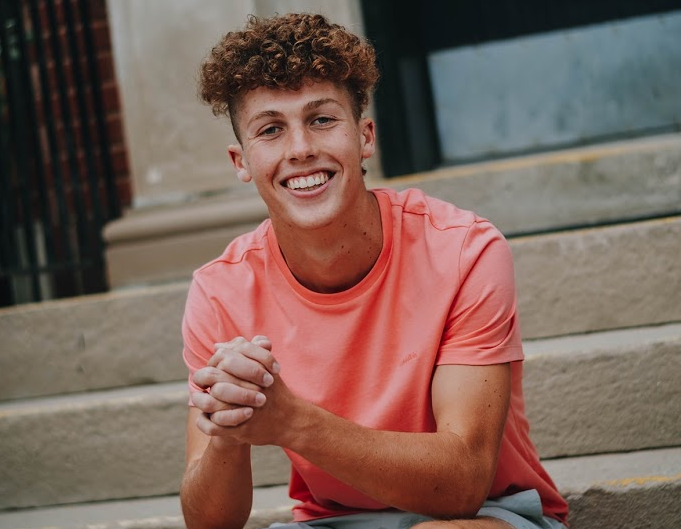 Last spring, Denner was All-NCKL in No. 1 singles and he qualified for state.
His goals this season were to win league in singles and as a team and to return to state and place.
Denner had doubles and singles experience. He played doubles his freshman year with Matt Holle, who chose to compete in track last year and this year. Denner has been MHS' No. 1 singles player the past two seasons.
He has gone out to hit with his sister, Alex, and with Faulkner, and has been watching former Wimbledon tournaments on television.
Denner is not pursuing sports in college. He plans to attend Fort Hays State University and major in elementary education.
Braeton Faulkner
This was the fourth season for Faulkner in tennis. He has played doubles most of the time on varsity.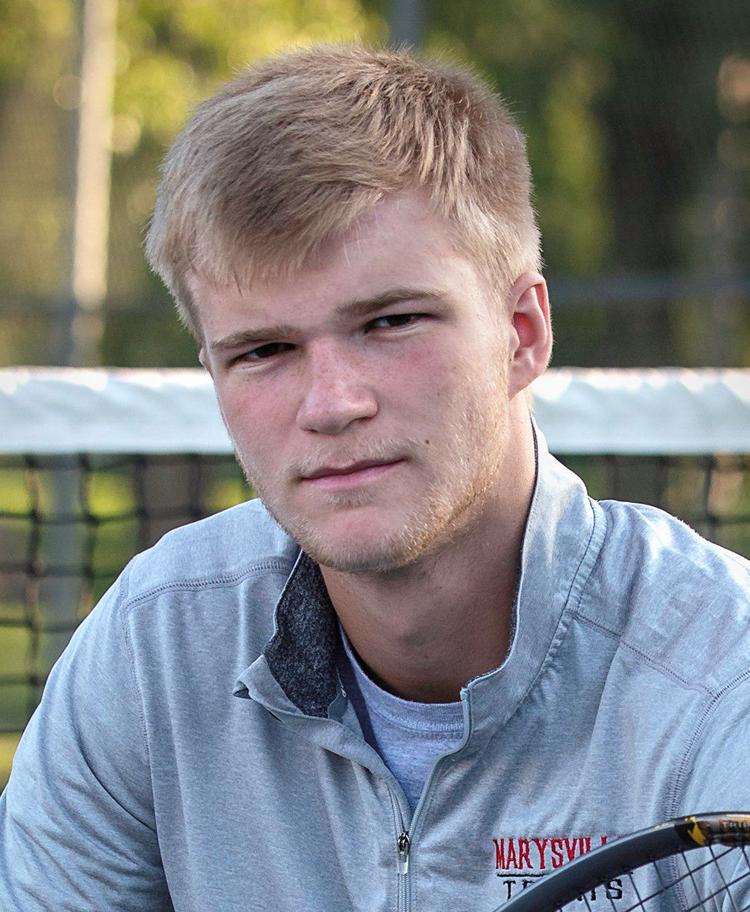 "I wish that I would have been able to play but there is nothing we can do and have to deal with it," he said. "I'm unhappy but tolerating it."
He plans to play in college at Bethany in Lindsborg. He has been hitting against a backboard and working on his form.
Faulkner returned with state experience and had hopes of returning to state in doubles and to try to win a title.
Track
Noah Ackerman
Ackerman was disappointed that the season was canceled and that athletes from this year through 2023 won't have the opportunity to compete in 12 sports.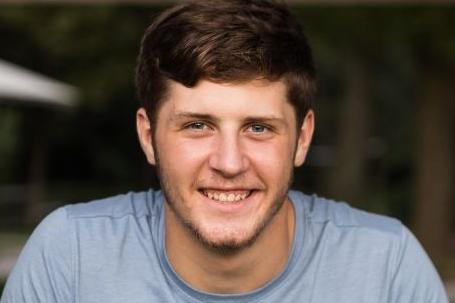 "I am grateful I got to have a full wrestling season," he said. "Some schools didn't get to have a state tournament. I feel bad for them. I feel bad for all the athletes who were hoping to get scholarship offers for spring sports. My advice to the younger athletes, don't take a minute of any of your sports for granted. We always think about an injury taking us out of the competition, so we train, we eat healthy, we take care of ourselves, and think if it happens, we will just push through the pain. The truth is you never know when it might be your last competition. I had no idea the last time I would pole vault would be 2018."
Ackerman went out for golf last spring and planned to return to track where he would pole vault and be on the 4x400- and 4x800-meter relays.
He said he has been running several times a week to stay in shape. He has committed to wrestle for Baker University and will participate in summer workouts. He plans to lifeguard also.
Sami Bartels
Bartels, 18, said she is trying to stay in shape by doing various activities since this season was canceled.
Bartels was a thrower for the Bulldogs and ran on the 4x400.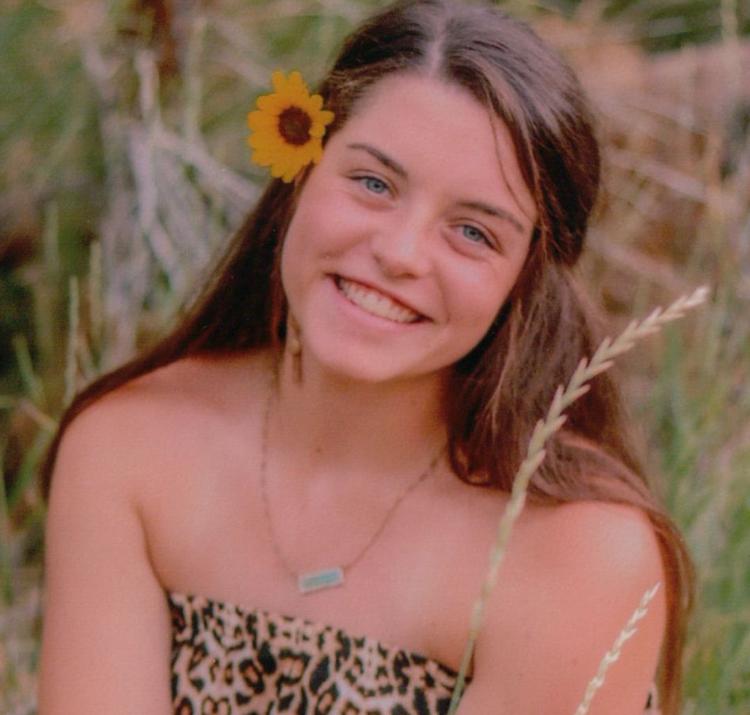 "Last year was awesome," she said. "I made it to state with the 4x400 team and we medaled. I was expecting to go back to state this year in multiple events."
Once online schooling is over, she said she plans to focus on basketball this summer. Earlier this year she committed to play for Benedictine College in Atchison.
Garron Champoux
Champoux, 18, was hoping track season could be the perfect ending for his senior year.
The 18-year-old has committed to play football at Fort Hays State University in Hays. Champoux began his senior year waiting to be cleared by a doctor to play football after he broke his foot last summer. He finished fourth in the 4A wrestling tournament, which wasn't his goal. He was hoping to win the 3A javelin, but then track season was canceled.
"It stinks (not getting to play) but there are people dying out there so it's for the best," Champoux said.
He has been doing home workouts to stay in shape. When not taking online school courses, he works. He hopes to be able to spend time with friends this summer.
Matthew Holle
Holle said he finds it hard to be motivated since he will not compete again. Holle plans to attend Kansas State University. He said he doesn't have plans for the summer and will be working and taking an online college class.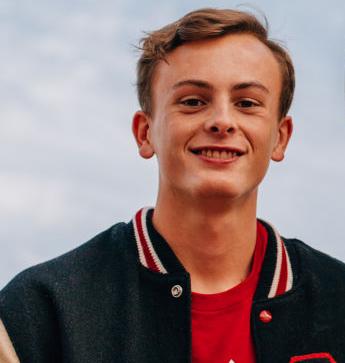 Holle would have hurdled and high jumped in his second track season.
Koby Schroeder
Lifting and sprint workouts have been the focus of Schroeder, who would have long and triple jumped, ran the 400 and been a member of the 4x400.
"It's sad because I didn't know last year was my last time wearing a Bulldog track uniform," he said.
Schroeder's expectation was to qualify for state.
Schroeder's attention is on football. He will play for Highland in the fall.
Alex White
White was a four-year letterman in track as a sprinter and jumper. He said he is "thoroughly disappointed," not to get to compete this season.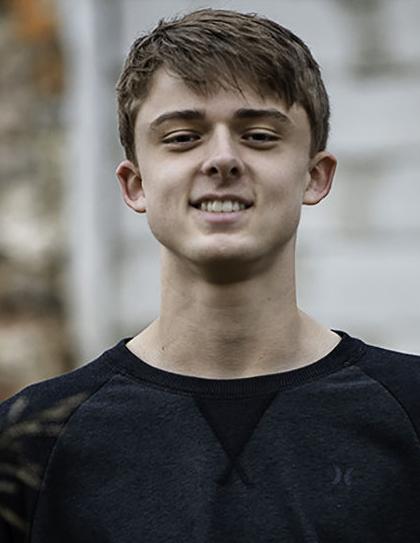 His athletic career ended with this season.
"Although I made it to state track, I was sick and didn't perform close to my own expectations," he said. "I was planning on placing at state track this year and breaking the school's 400-meter record."
He plans to continue to work two jobs this summer.